Roon Core Machine
QNAP TS251, Celeron J1800 CPU, 8GB RAM, Firmware 5.0.0.2055
Networking Gear & Setup Details
Ethernet connection through Netgear unmanaged switch
Connected Audio Devices
Meridian 218 Zone Controller on ethernet
Number of Tracks in Library
24000
Description of Issue
I was listening to music without issue. At the end of a track I tried to choose another one at which point I noticed a lot of the artwok from the albums page had stopped showing. I tried to pick an album that was showing, the system seemed to hang and then I got a blank screen with " There has been an issue loading your library. Please restore a backup". This I tried to do and I got this: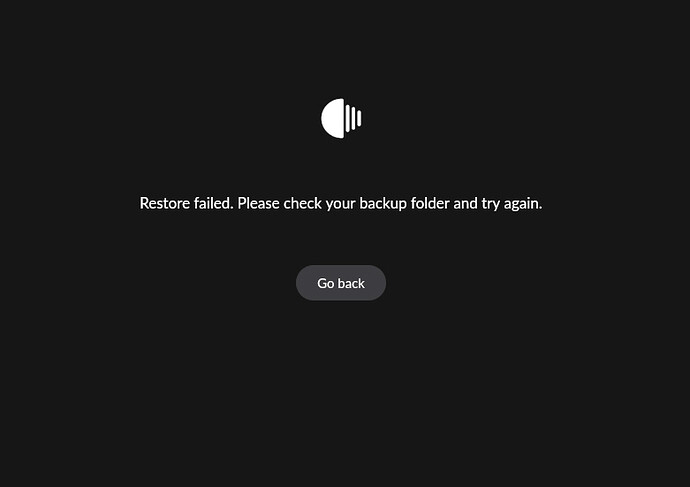 I tried several other backups and got the same message with all of them. I then decided to restart my core, after which I got a page that looked like the system was blank and was waiting to be set up from scratch: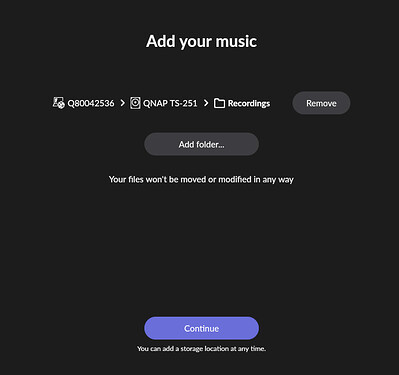 I picked up the folder where all my audio is and got this: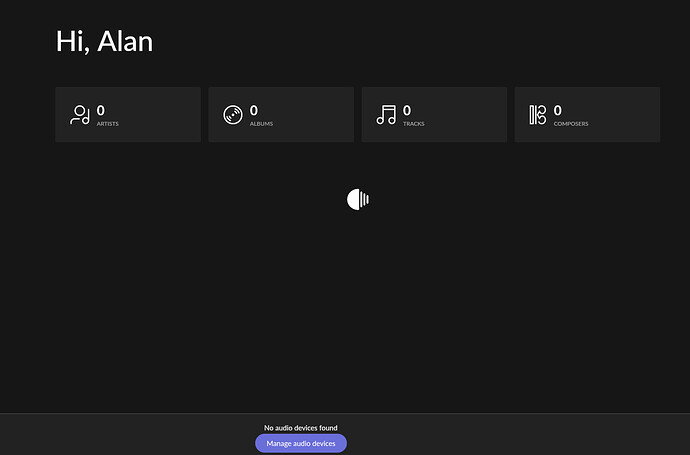 No albums, no audio devices, nothing. It appears to be hunting for the audio files but never gets off the ground. What has happened and what can I do about it?
UPDATE!!
It has just come back by itself, without warning. The blank screen that showed no albums or any audio devices vanished and up came the system as normal after appearing to be wiped for over twenty minutes. Is there an instability here? Is there anything I need to do to make sure this doesn't happen again?