I have 38584 tracks in my collection. This is confirmed by several audio applications, and Roon.
When I go into Track Focus on Roon on my Mac and my iPhone, and scroll to "Storage Locations" (I only have one storage location - "music"), it also reports 38584 tracks.
However, when I do the same on my iPad, it reports only 38240 tracks.
I have deleted the app from my iPad and reinstalled it, and it still reports 38240 tracks in Track Focus > Storage Locations, even on a fresh install. The main window of the iPad app correctly reports 38584 tracks; it is only in the Track Focus > Storage Locations screen where this odd 38240 number shows up. And yes, there are no other Focus criteria in play. Like I said, this occurs on a fresh install.
FWIW, I also installed Roon on another family member's iPad, and it does the same thing! Is this a known bug on the iPad version?
See screenshots below.
Mac: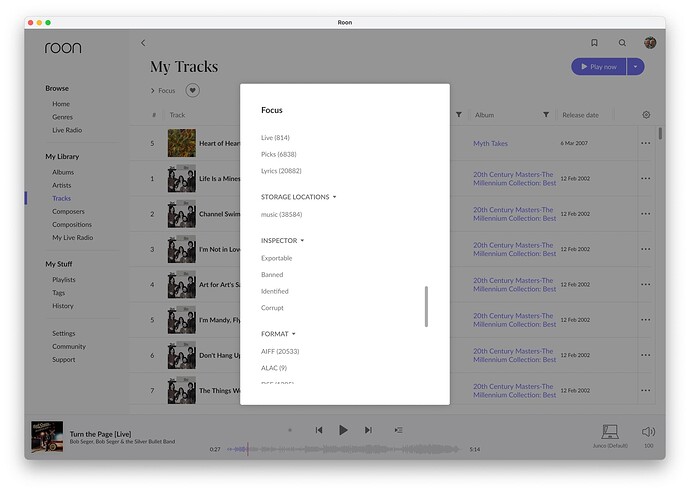 Every device: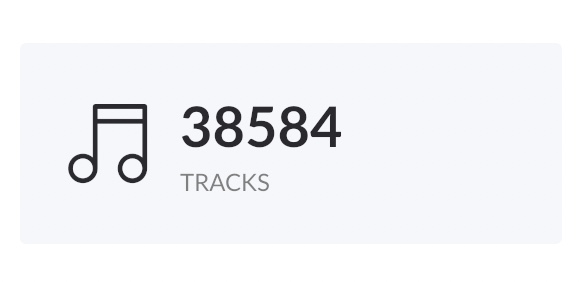 iPhone: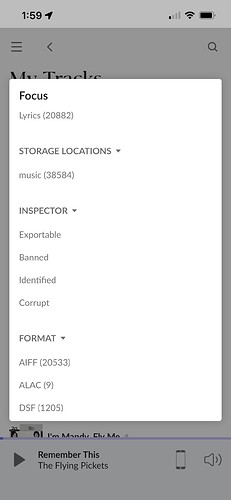 All iPads: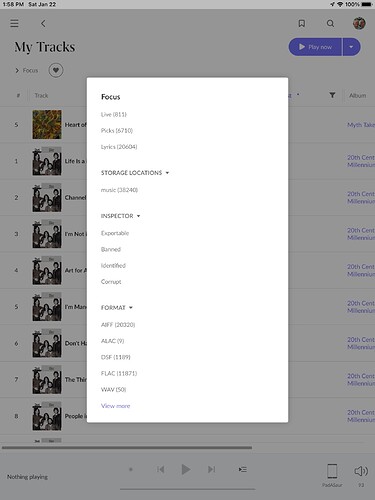 What might be going on on the iPads?
EDIT: And now that I look at the screens more closely, I see ALL the Focus numbers are different on the iPads…very odd!