Context first: I have a test file I'm trying to play. It is intentionally at a high level: alternately two samples at + 0dBFS, then two samples at -0dBFS. So, all samples are legal, but the sine wave the data encode is about 3dB over the limit. It's intended to detect how a DAC will respond to such a stimulus.
I've set up Roon to deliver bit-perfect data, but I'm not getting the results I expect. I'm getting results I would expect if the volume is emerging from the server lower than expected.
I have headroom management turned off, but I did check the box that says "Show clipping indicator." I've disabled all volume controls. I'm using ROCK, which I think means I'm always in Exclusive Mode. There's nothing amiss in the signal path: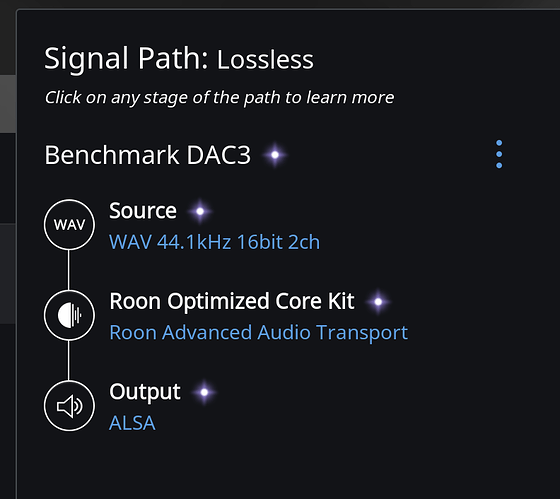 Here's Track Info on the test file: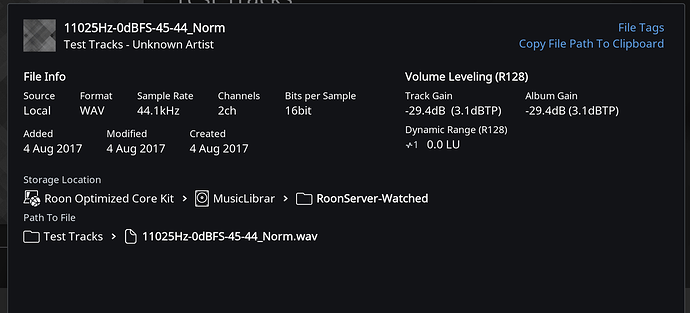 See anything amiss? Any indication that I'm not sending bit-perfect output? Specific question: What is "Track Gain," and how should I interpret that?
Thanks.