Unfortunately, particularly when it comes to classical albums, track names frequently include a lot of verbose (and redundant) information such as composer, album/composition name, catalog numbers etc. This pushes the unique part of the information out of view. Simple example here (from a throughly recommendable Goldberg set btw):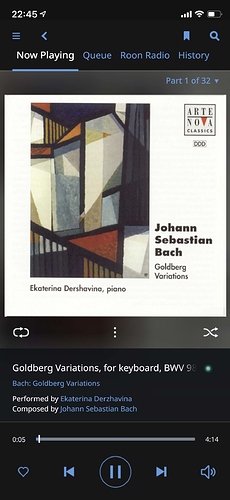 The information about the composition etc. is already displayed so all I want to see in the track name is the track name, in this case "Aria". Seems to be a common issue with metadata curation of classical albums.
Not sure if this is a bug, a feature request or just a point of debate. Mods please feel to weigh in!! This has been mentioned before but nothing seems to have been done about it.