I just started playing Patty Smyth's Greatest Hits Featuring Scandal which is a Tidal album in my library. As the first track started playing I noticed that the second track was marked unavailable. I checked all the remaining tracks and found two others were also marked unavailable. When the first track finished it skipped the second and continued playing the third track. Based on that behavior I realized I may have been having this issue for some time for this album or for other Tidal albums in my library and just not noticed it.
Here is the info on the three tracks marked unavailable: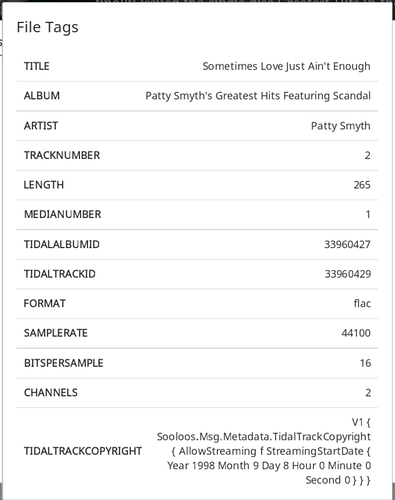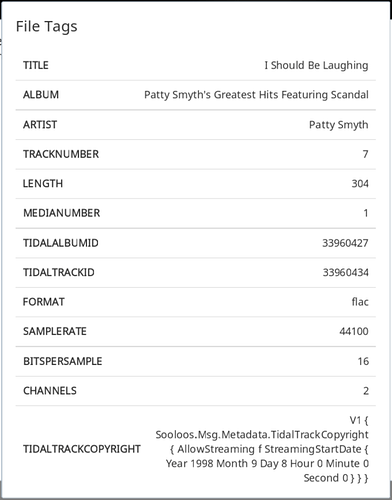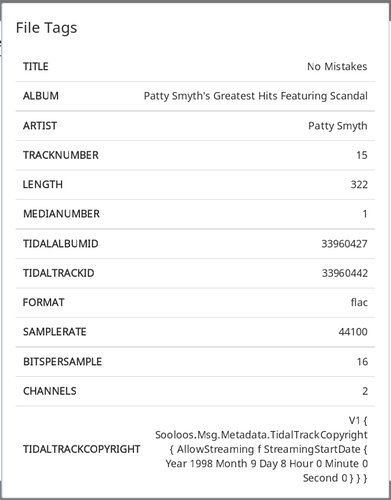 Let me know if you need any more information.
Tim