I followed the instructions for the KB article to create a two-disc set, all files in one folder, disc and track filename suffixes, Track and Disc tags…
Roon shows two albums in the artist page: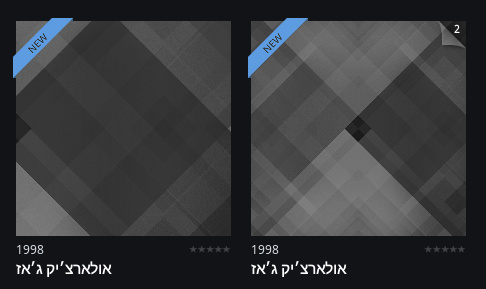 Here's the first album:

And the second:

I cannot figure out the cause for the tracks getting grouped this way. I'd appreciate your help with unifying these.
The second issue is the all-tracks-performed-by artist that Roon assigns to these albums and the default primary artist, one that I unchecked: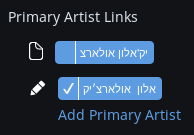 Indeed a previous revision of the file tags and file folder had the misspelling (an ASCII apostrophe instead of the Unicode Hebrew apostrophe-like character). I revised all the file tags though Roon didn't pick up this change, even after rescans and deleting then adding the files.
Could you please let me know how to convince Roon of the proper spelling of the Primary Artist and all-tracks-performed-by?
Thank you.