I had an album (ripped CD) called The Singles Collection by The Specials. I just added a 2 disc album of the same name by David Bowie.
Disc #1 of the Bowie album has been added to Roon quite happily. Unfortunately, Disc #2 seems to have merged with the specials album, and also split into two albums…
In "Overview" it looks like this: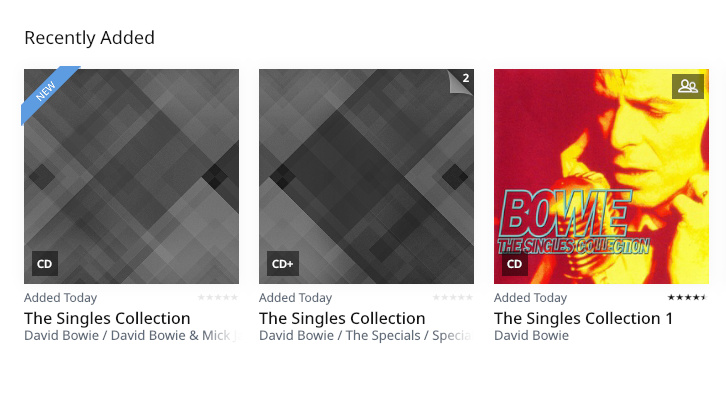 Effectively, I need to "move" the first two items in the screenshot to become Bowie Disc #2, but can't figure out how to do it. Any help much appreciated!