Hi everyone,
I've just migrated from Drobo to Synology (model DS418) and I decided to try Roon on server. I followed the tutorial from here: RoonOnNAS – Use your NAS as a Roon Core
My process ends when I try to manually install the sw as I get this message: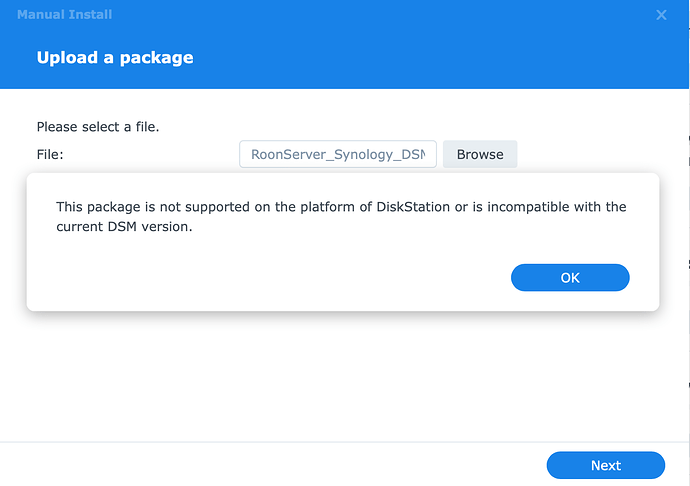 My NAS is running DSM 7.1. I found the thread on running Roon on a docker, but I was not able to find a version that I could have installed on my NAS.
Can anyone help?
Thanks in advance!