Trying to install Roon Server on Synology DS218+ but seems cant get it right…
Before heading to install I have:
Created a shared folder "RoonServer" on my DiskStation.
Changed Trust Level to "Any Publisher" in package center.
Downloaded "RoonServer_Synology_x86_64_beta_2020-06-24.spk"
Was hit with following error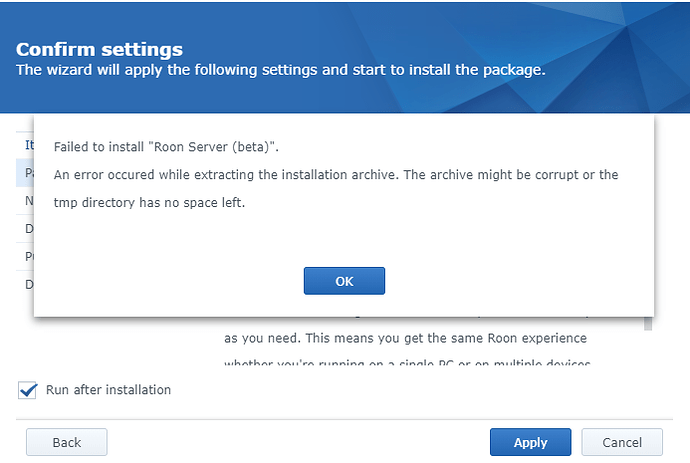 Suspect there is an issue when downloading installation file, is there a way to download the package and install it offline?
Thanks!