Hello Peep,
I'm increasingly having to re-enable my PS Audio DSJnr as I keep receiving the following message saying my devise is Uncertified…which it isn't!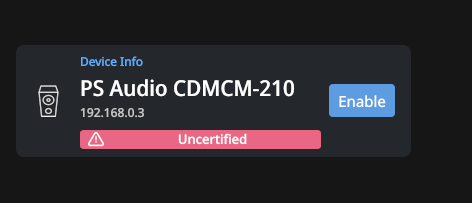 We do suffer from frequent power outages, generally only for 10-30 sec but I do know that the PS Audio DAC is very sensitive to any voltage fluctuations?
Any recommendations, ideas, fixes?
Cheers
Matt