Staff Note
---
Original Post:
Roon Core Machine
ROCK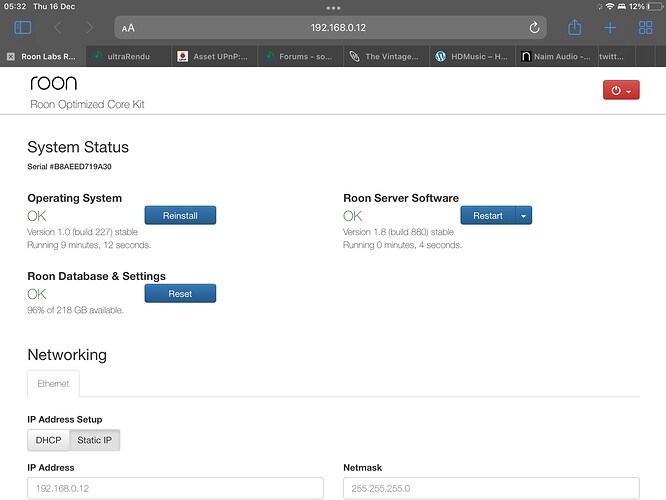 Running on an Intel NUC5i3MYHE
Networking Gear & Setup Details
Wired
Connected Audio Devices
A number of devices, including SonoreUPnP Bridge to Naim NDS, Chromecast Audio
Number of Tracks in Library
97k tracks
Description of Issue
Following the application of the latest Roon release B880, my Roon Core database becomes corrupt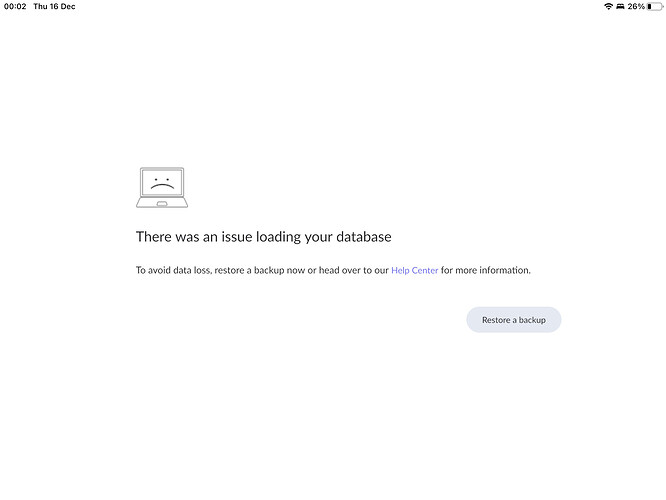 I have tried the following, so far:
Rebooting the core (ROCK)
Reinstalling ROCK on the Core
Restoring a previous Backup - here the Backup restores, and the update is applied, in that the new Build updates the database, and then crashes as the Database has become corrupt.
Tried installing an earlier Backup, and the same process occurs (Restore successful, new Roon release updates the database, Roon Core database becomes corrupt).
Tried renaming the RoonServer folder to RoonServer_old in the ROCK database location (to force the Roon Core to build a new Database), reconnect to the new Roon Core instance and then restore a Backup to it. But the Database update process from the new Roon Build still corrupts the Roon Core database, with the same message.
In addition one Windows (Win10) based Remote no-longer connects to the Roon Core.
Prior to B880 update all was running well for the last number of years.
Have been using this NUC as ROCK server since ROCK was released.
@support @kevin @mike So I am DOA following this new release
Update on this issue - have just swapped out existing NUC for a spare one (same spec NUC5i3 with 8GB RAM and 240GB m.SATA SSD) - also installed with ROCK and an earlier version of Roon Core (probably from a restored back up from 2020). This initially updated to B880 and picked up from the previous state (finding new library additions etc) however the new Update (B880) then applied its database update, and the database has become corrupt).
So this isn't a hardware issue, but something that the database update relating to B880 is doing to a database running on a previous build, that is causing the corruption.
Hi @support Update on my issue
none of my Backups restore and operate, all suffer Database corruption shutdown with B880

my Backup ROCK server with a Roon Core from over a year ago does not operates, also suffering shutdown due to database corruption
As I understand what is being presented as the solution, is to rebuild the Roon Core database from afresh.
It is the week before Christmas, I have nearly 100k tracks in my library that were well organised, Playlists built, representing a significant investment of time since starting using Roon back in 2015. The database I am replacing is there since Build 30, the last time I experienced an issue and had to rebuild. That was a very different library.
I am not sure whether the scanning & indexing of my library will be complete by next Friday 24th, leaving me without Roon for all of next, the run up to Christmas, Christmas Eve, Christmas Day, St. Stephens Day/Boxing Day. Now I know Christmas is not a big deal in the US, but in other parts of the world it is. Just imagine your Thanksgiving celebrations without your Roon system!