Google have sponsored the Perspective API which uses machine learning to identify problematic posts before they are published. Discourse have supported the Perspective plugin and Admins have enabled it for trial on the Community Forum. It has only been enabled for public posts at the moment, not Private Messages.
The API will generate a user message for problematic posts before they are published as follows:

If the problematic message is posted the System will flag it for review and notify Moderators as follows: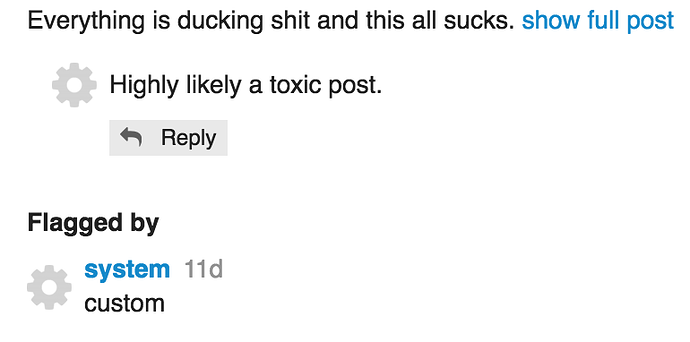 This thread is to report any false positives and generally to discuss the trial of the plugin.
Perspective was trained using New York Times Forum data, which reminded me of the prophetic words of those great sages and equals of heaven, the Bee Gees:
We can try to understand
The New York Times' effect on man.