Content you're reporting an issue with
Have you made any edits to this content in Roon?
Is this content from local files, TIDAL, or Qobuz?
Screenshot of import settings
Description of the issue
Hi all.
Where in Yate should I put an artist credit in order for Roon to see it & use it as a primary artist?
I don't understand why this:


Is giving me this: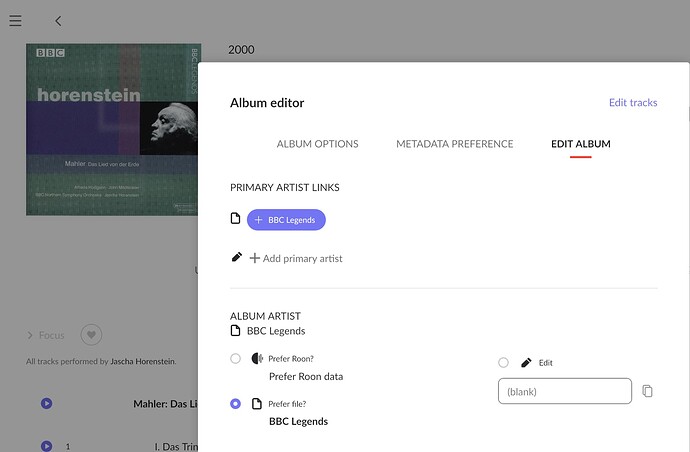 Naturally I can go in & add the correct Primary Artist, but surely if I put it in the metatags correctly Roon will see it, no?