Thanks for compiling and editing the roon content!
indentified in roon, no changes…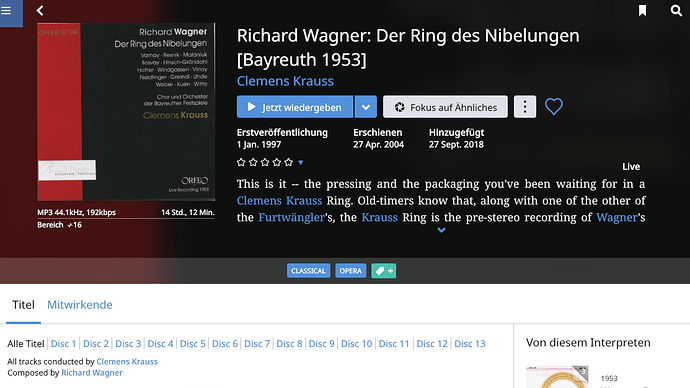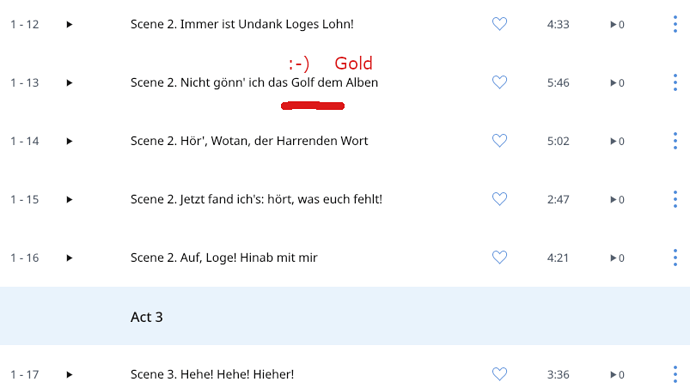 2-18 has a typo as well
Umlaute are missing all over the place in Wagner operas, Lieder etc… in the databases Roon is using (all American, having no idea of the meaning of Umlaute…)
Apart from these lyrics being politically totally incorrect ("schwules Gedunst" = "gay smells"

), I have pointed Roon to pick up titles from my file Tags in these situations, where I know I have properly entered "schwüles Gedünst", or corrected it with the Roon edit tool.
If you wait for Roon to fix this you will wait for a long time (probably never happens). Evidence given by the fact that two weeks after reporting nobody has confirmed this will get investigated and fixed.
@dylan ?
Hello @Wolfgang,
I have reached out to our metadata provider and requested they make a change here. I'll keep you updated once we hear from them.