I am not sure if this is possible or if it is a new feature request, so please forgive me if I am asking in the wrong Category of the forum.
I have Roon running on an iMac mid 2011 that is now connected through Ethernet to my Devialet 250Pro (Thanks so much for the AIR integration!!).
So far I found this computer perfectly able to handle Roon as playback, convolution and up-sampling as I have one single zone, (well 2 if I consider the computer itself)
I am pretty happy with this set up apart a small annoying point, I cannot wake up the computer using Roon on my iphone/ipad. If this was a general limitation I could leave with it but what I find frustrating is that I can do exactly this using iTunes and the Apple "Remote" app. So I end up having to leave iTunes running just to be able use the remote to wake up the computer. At that point I can connect with Roon.
Is it possible to do differently?
These are my Energy Saving setting and they do work with the iTunes/remote combination.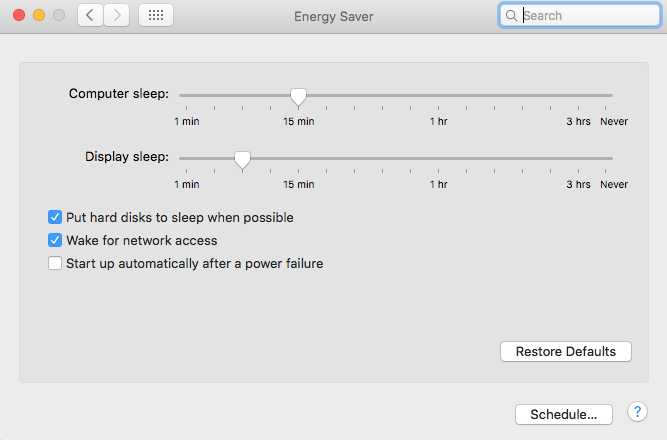 Thanks and be feel free to move this post where ever is more correct
Marco