Agreed
Up loud it just works!
Good new year mr hard rock even though your choice of usual vocalist is occasionally bit extreme for my 80/90's ears :0) long live hard rock!
Cheers
Been a bit disconnected (literally, have no internet lol) from all things Roon but happy new year to you all

Looking forward to another year!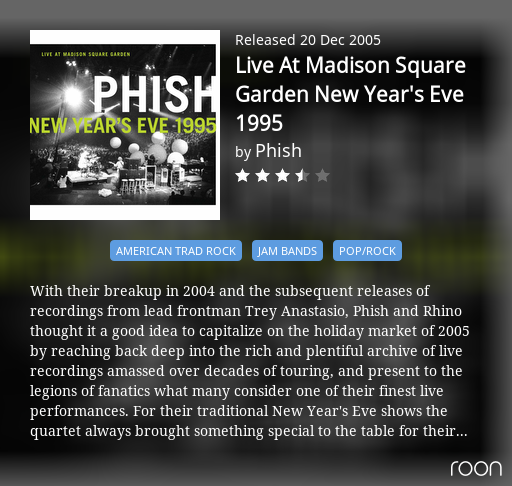 Thanks Scott. A wonderful 2018 for you as well. Long live hard rock and metal.

Hi Rene and Happy New Year,
"Artist In Residence" is a great album. Incredibly varied!
…And to you, kind sir.

What better way to start the new year than by dusting off a few old favourites?
Not a lot of "dusting" necessary if you stick to downloading/streaming music…

A lot of fun following relationships as outlined here.