A happy medium has been found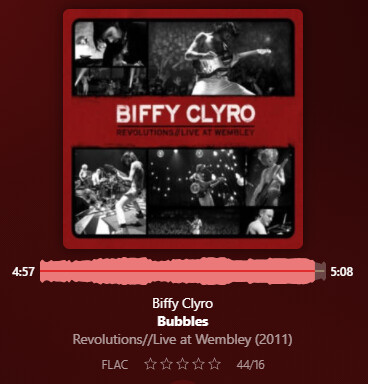 No one knows what it's like to be the bad man to be the sad man
Behind blue eyes
And no one knows what it's like to be hated to be fated to telling only lies
But my dreams they aren't as empty as my conscience seems to be
I have hours, only lonely my love is vengeance that's never free
No one knows what its like to feel these feelings lLike I do
And I blame you no one bites back as hard on their anger none of my pain and woe can show through
But my dreams they aren't as empty as my conscience seems to be
I have hours, only lonely my love is vengeance that's never free
No one knows what its like to be mistreated, to be defeated
Behind blue eyes
An no one know how to say that they're sorry and don't worry
I'm not telling lies but my dreams they aren't as empty as my conscience seems to beI have hours, only lonely my love is vengeance that's never free
No one knows what its like to be the bad man to be the sad man
Behind blue eyes
1971 The Who

2003 Best version ever - Limp Bizkit

2019 Michelle Simonal (get a got Jazz-Version)

Under the gun she has a hard time
I bought this album on the same day as 'Fire Down Under' from Riot.
It was a good day.

Enjoying a new high resolution purchase of this
I remember days like that

, makes me a little sad and nostalgic as I've boxed up all my remaining vinyl to sell.
That would be like losing a good friend to me.
I've held on to ~200 albums for 20+ years after parting with most of my collection. Thinking was I would someday get a vinyl rig back together. I'm fully enjoying the digital experience these days, I don't think I'd have the patience for vinyl anymore. I do fully appreciate those who do though.
Got to agree with you on this.
I have held onto my vinyl, but having ripped my thousands of CDs and bought so many Digital album's I Love the modern digital experience and I think it is going to continue to improve
Send em my way!

For what I'll probably get for them…I'll keep it in mind.

Not familiar with this, so will check it out thanks