Content you're reporting an issue with
This is a problem of trying to locate particular versions of the album Let It Be by the musical, The Beatles. When I look at this group's discography, it shows two such titles; a "Super Deluxe" version and an alternate "Naked" version.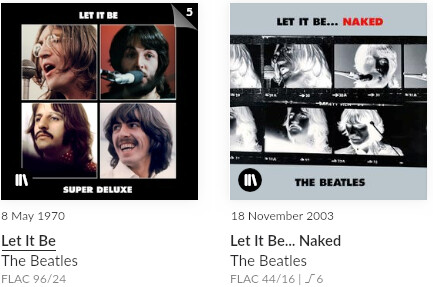 But when I look at the discography in Quobuz, it (rightly) shows me not 2, not 3, but 4 possibilities; the aforementioned Super Deluxe and Naked titles, a 2021 mix, and a Remastered version.

Any searching that I do or any search paths doesn't come up showing me the other versions. I'm not sure if this is a metadata issue or something else, or if there's some way I don;t know about to make them show.
Have you made any edits to this content in Roon?
No.
Is this content from local files, TIDAL, or Qobuz?
Quabuz
Screenshot of import settings
Description of the issue
See above.