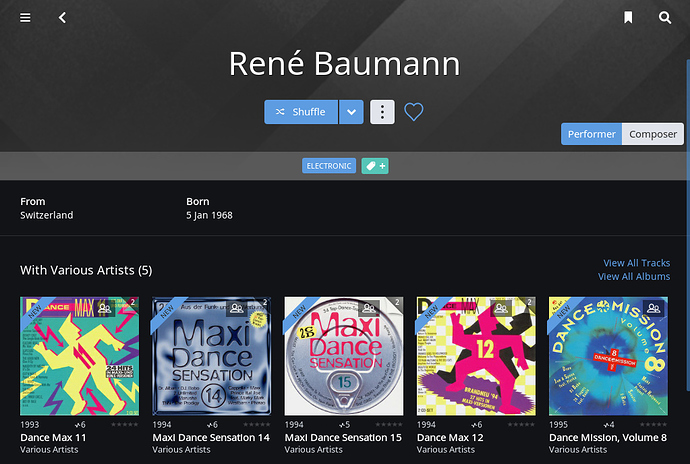 Yes, I know who he is. But I never before saw him listed as performer by his real name instead of his artist (stage) name. I know that even in his home country, most people would have to look up the name in Google to make the connection to his artist name.
In Roon however, the use of his real name is consistently the case. Even a search for his artist name leads to René Baumann. But then … not even a biography or little explanatory text that connects the real name with the artist name.
How comes? Was there a lawsuit or something that prohibits the use of his artist name or is this just an unfortunate decision by one of the metadata providers?
It would be nice if in the future at least for the performer the artist (stage) name could be used (displayed). It would then also be consistent with the accompanying information on the back covers and in the booklets of the CD's.