In almost every case in my library, roon finds a duplicate artist, usually an orchestra, choir or other ensemble. This is a very typical example: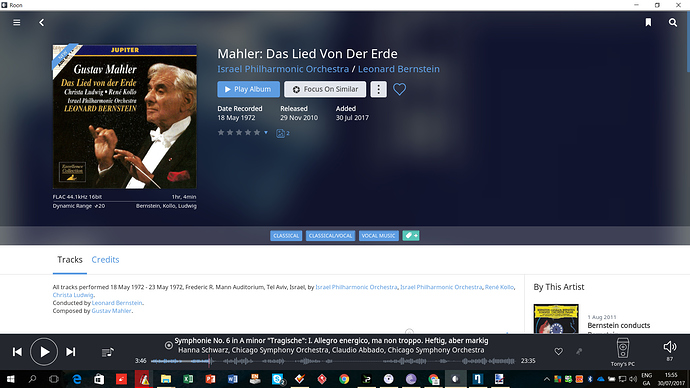 In order to delete the duplicate "Israel Philharmonic Orchestra", I find myself routinely performing the manual step of removing the unwanted 'primary artist' credit which normally has no image or bio.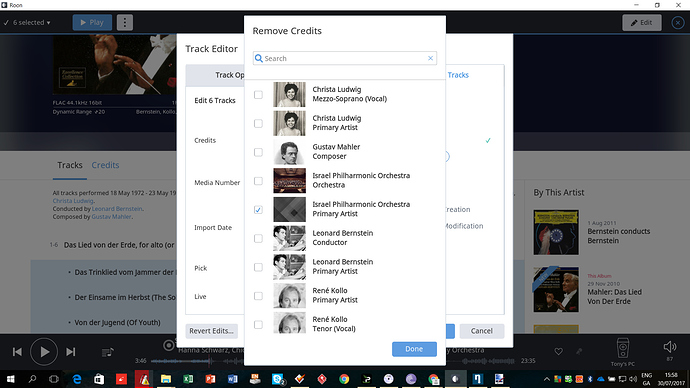 Finally, I get what I expect: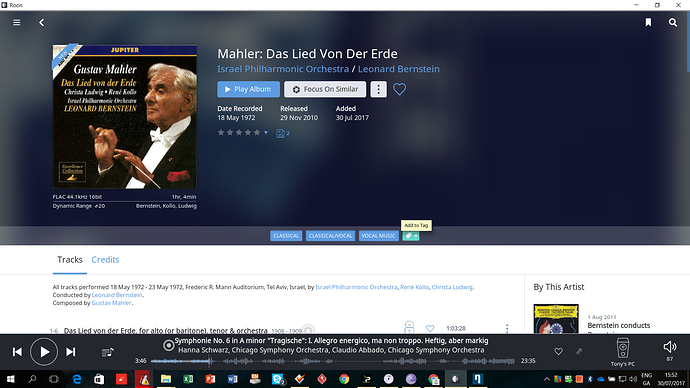 What is causing this? I would like to eliminate as many manual grooming steps as possible. Surely, roon is contextually aware that it has created a duplicate that makes no sense so that this very frequent and unnecessary step van be avoided?