Hello,
I m beginner with Roon and I wonder why Roon does a sample rate conversion (see picture) ? I heard a slight loss of quality with Roon vs Minimserver.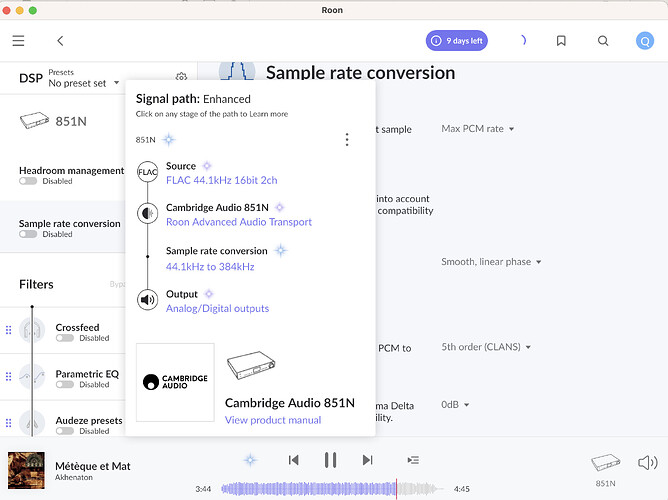 I have a NAS synologie, Cambridge audio azur 851N and a musical fidelity M6si500 with AperturA sub woofers. My Roon core run on my MacBook Air (M1).
Is it possible to be true loss less with Roon with my configuration ? No sample rate conversion ?
Thank you very much in advance,
Best regards,
Quentin