I have opened up a new thread as this is about the Ashkenazy Chopin Walzes (and pretty much everything else). Not the Etudes. But for reference I link back as there seems to be a relationship:
There are no less than 10 editions of an album with the Etudes cover in the album identification wizard. The problem is if you look at the editions they are all completely different, all even with different album titles. I have the Walzes but in there are also:
1 - Walzes
2 - Etudes
3 - Etudes
4 - Nocturnes
5 - Preludes
6 - Sonatas
etc.
These are all completely different albums although they were repackaged, re-bundled and re-boxed many times. Confusingly what this means in my particular case is that I get the Waltzes at a composition level correctly identified but the album is identified as the Etudes. So this: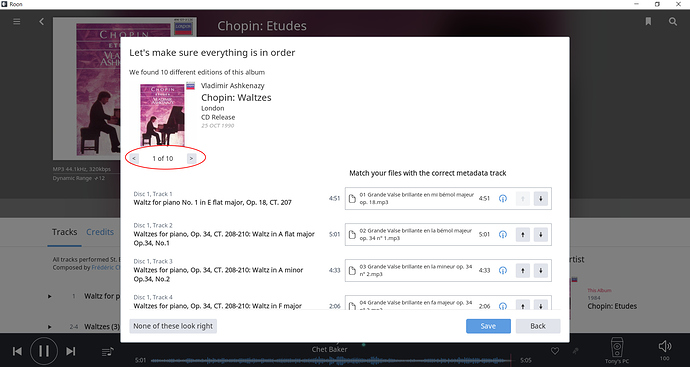 . . .ends up looking like this:
This is very confusing and has actually gone unnoticed in my library for quite a while. What I want is this: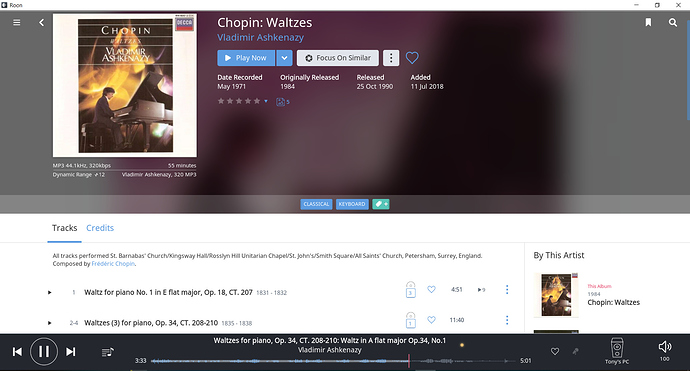 I am away from home and I am not able to check if my other Ashkenazy's are similarly messed up. I also have the Nocturnes for example and it may be the case that hey are also identified as the etudes.