Composition = Work(s)?
I have many of these: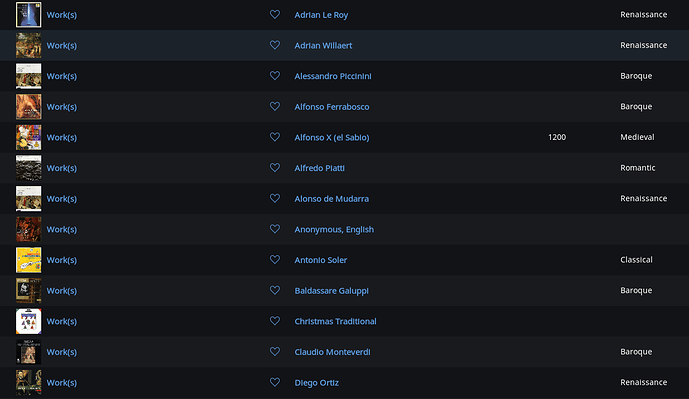 it seems some poor metadata issue… that should be solved.
Then, another problem. Let's take this example, which is only one of … many more:


these come all from identified albums and are all identified compositions.
but there is a contradiction. in fact the last composition "Preludes (24) Op. 11" comprehends all the previous compositions…
I don't know which should be the correct behavior. I think that there are good reasons to keep all the "No. x" parts separated, and good reasons to collect them in a single composition, and that these reasons could differ for different compositions and different composers.
BUT, in any case, looking at classical compositions in my library, it seems that roon database is quite a mess, and no thought about this topic has been made.