We have everything and we're getting bored, so any revival will do.
@AceRimmer will have to invest in one of those new fangled silver spinners.
I'm building up to it…


I hear they get great stylus wear.

Harder to swap out though.
How can there be a revival. I was here all this time

"The species has amused itself to death…."
The record companies certainly know how to keep the money flowing in. Here's the plan: release terrible sounding remasters of everyones's favourite music (see recent Dire Straits thread) and ensure all streaming services are only licensed to use these terrible sounding remasters. Once word gets round that streaming sounds terrible (even worse than mp3s), release the original CD and vinyl copies (plus cassettes of course for the completists) to a willing market.
What? Leaving us 8-track people out in the cold?
Why bother? You can stream the exact same master as the CD, tell people streaming is bad, and they'll perceive a night-and-day difference.
The market share of physical recordings nevertheless fell year-on-year due to the strong growth of the streaming market - from 19.5 to 19.2 percent. Music downloads are also playing an increasingly minor role, with their market share slumping by 1.5 percentage points to 4.3 percent.
World: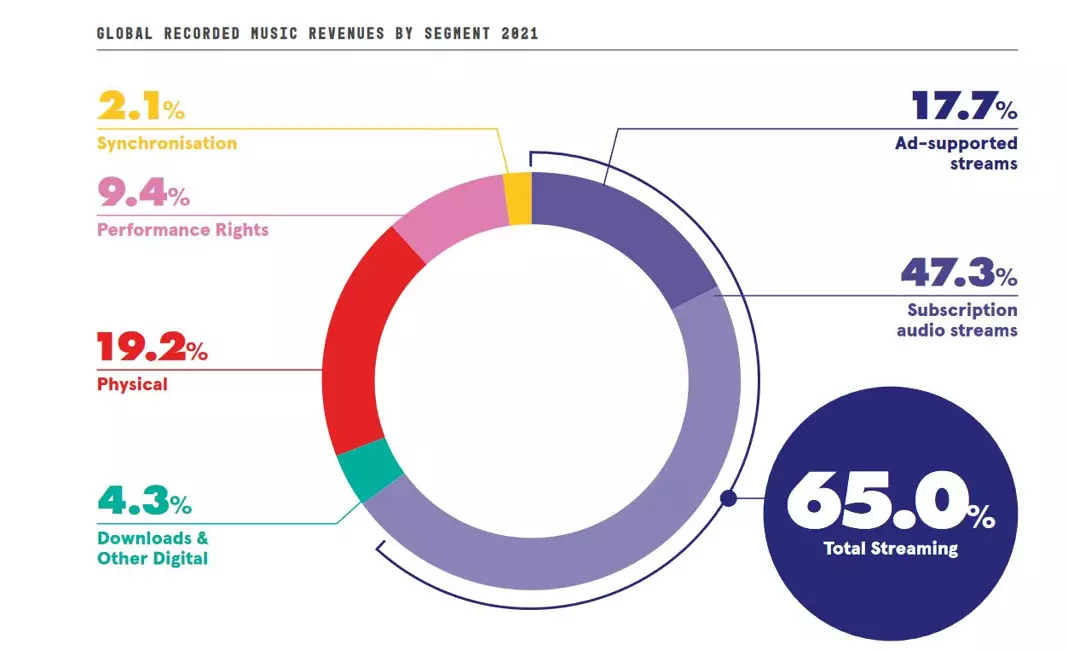 US-Market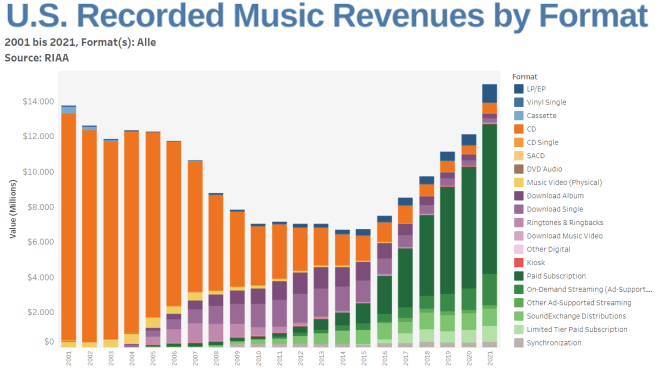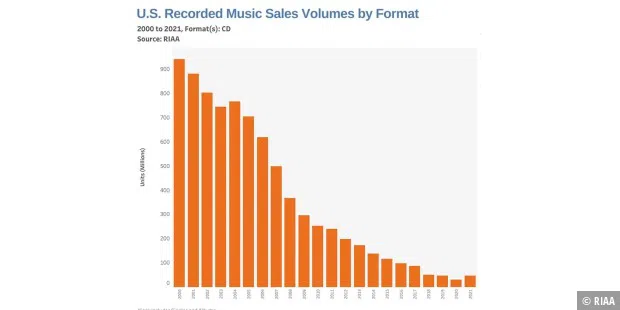 CD Germany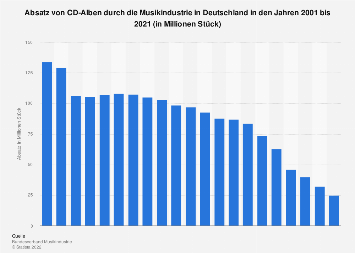 Don't forget to recycle! CD's make great beer mats

I'm sure that they could also be fashioned into a pair of stylish earrings.

Heck no…way too slippery, don't want my beer sliding off and spilling a drop.
Now they do make good frisbees…
I'm told that preppers keep two years worth of CDs in the basement…
Here in Germany they pack every Cd and rarely 2 in plastic boxes and add a scrap of paper to keep the part packaged invisible. Then you find strange artists who produce "Schlager" that hardly anyone likes to hear on the world market. We must be responsible for the decline. Then came the download from the Toten Hosen and everyone wanted to go to the Ärzte. In the meantime, streaming as medicine is distributed for free by Spotify.
Time to dig out my AM tuners
Almost posted it this morning… But I was thinking of putting it in the vinyl thread


I bought about 7 CDs in the last two weeks and don't even have a CD player

I should also add that until two weeks ago, the last CD I bought was more than 15 years ago.