Not boosting destructive nodes is not really related to how you do measurements, but it is important (and I have mentioned it several times earlier in tihs thread). You can do +dB fine, as long as you take care to not boost the deep and sharp dips.
But look at the picture below, this is 3 one-spot sweep measurements I did earlier, they are about 1 dm apart, the red one is where my head is on my listening positions, and the 2 others are where my ears is. Now tell me, which one should I use for room correction? I can tell you right now, that none of them will sound good if you flatten them out with filters.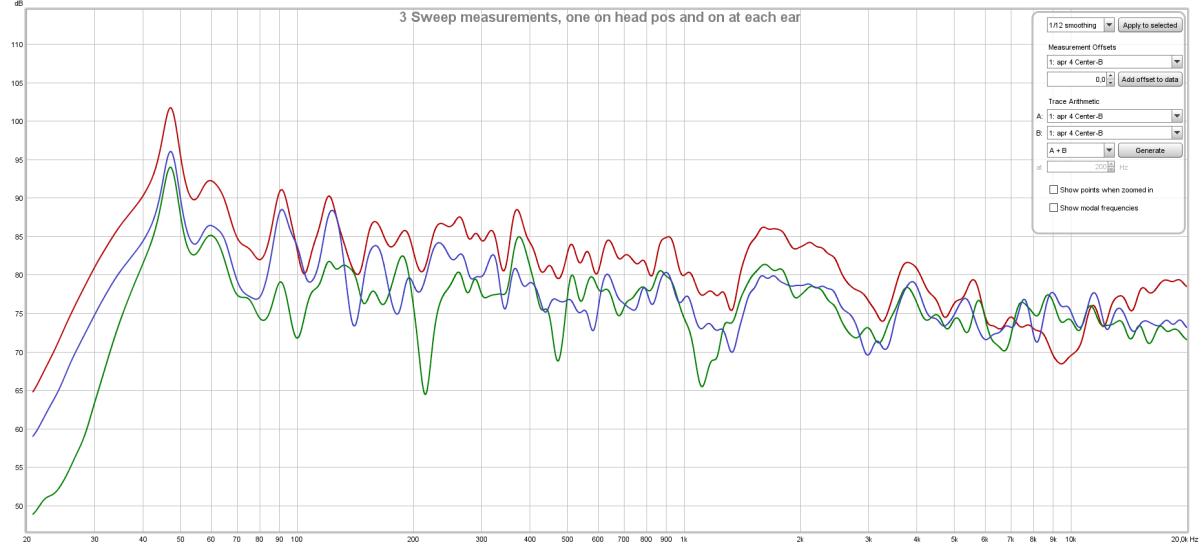 And that is not all, if I tried to redo the measurements at the same spots, I would probably get different results on all 3. So in my opinion, an average of several sweeps (as for example Dirac does), or the moving-mic method I suggest in this guide, will get a more consistent result and in the end a better sound after correction.
If I had 1 ear, and it was 100% fixed in its position (head in a vice), then 1 measurement would be best.