Core Machine
QNAP TS-873, AMD RX-421ND, 16GB RAM
Network Details
10GB Ethernet /
Audio Devices
TP-Link AX11000
Description of Issue
All the album artwork has been displayed before, but ,all of a sudden, about half of the album artwork is left with gray box. Other metadata seems to be intact, though.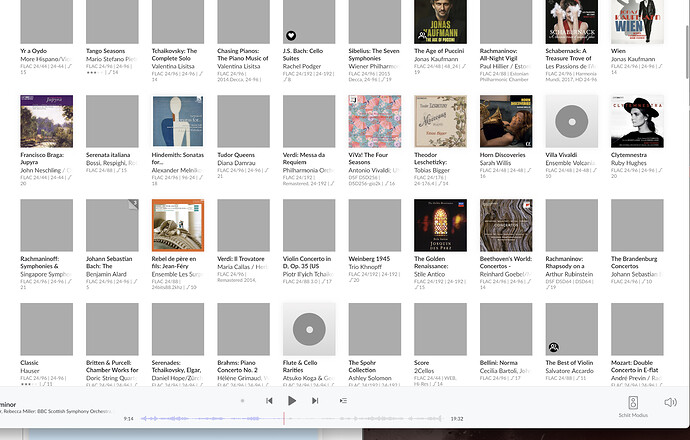 I've reimported the track, cleared cache, but it didn't do any good. I've had roon for about a year, and I didn't have any issues like this before. I hate to rebuild the library again since i'm going to lose my preferences and profiles. And this gives me some uneasy feeling to stick with the system (although I've paid for the lifetime subscription…)
I would appreciate for the solution to fix this.