So I'm browsing "new wave" genre and come to the specials and the review mentions it contains "Maggies's Farm"
Huh! I thought and had a look and where the track I had was International Jet Set Roon said otherwise.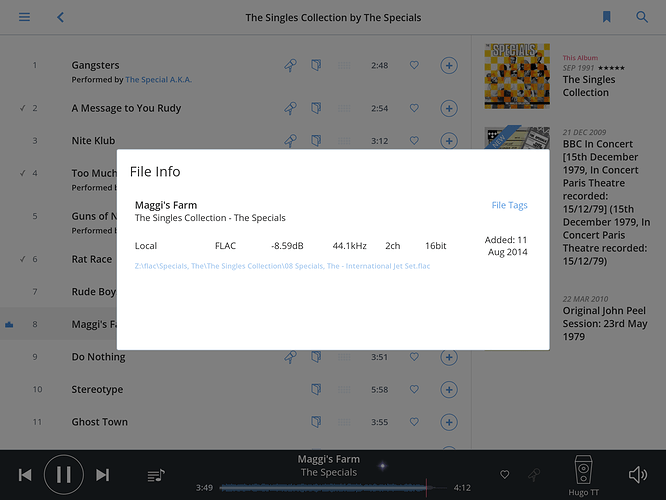 No problem I'll identity it again I thought.
Ah yes,this is the one…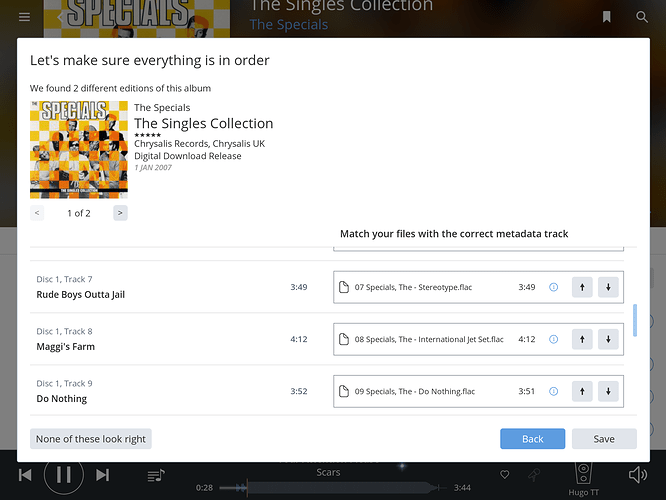 So I click save and hey presto, well no hey presto at all really, nothing changes-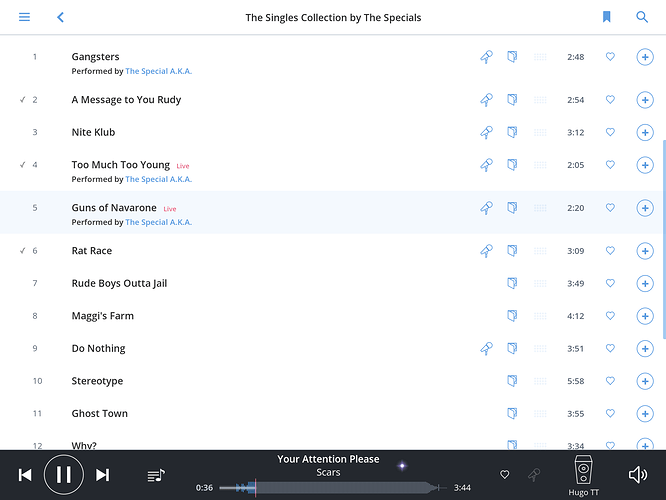 What I did then was, restarted Roon server, same.
cleaned up library, the same
Tried it on PC rather than iPad, same.
Any ideas?
SJB