I have this Philip Glass album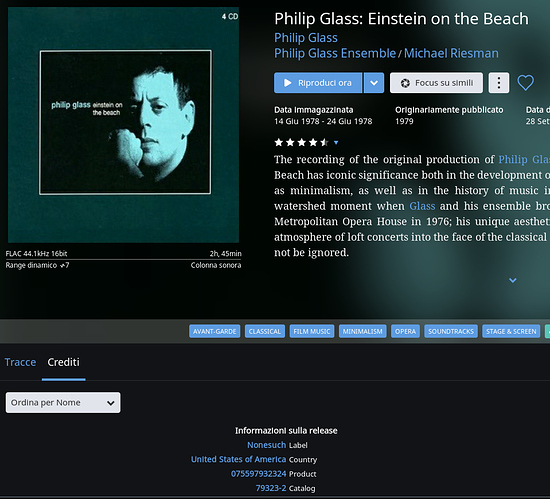 roon identified it. but with the wrong version. the product and catalog numbers refer to another edition in 3 CD. Mine is the P.Glass edition in 4 CD.
ok, they are probably exactly the same recording… so no harm. but i am really concerned about the fact that roon identifications are not reliable at all.
one question to the developers.
is there any way to force roon association? i don't know, is the tag UPC (or CATALOGNUMBER) effective in any way?