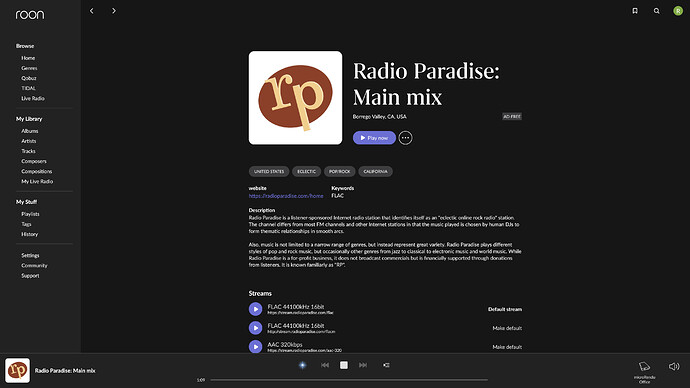 It's currently available as a radio station. Do you know if RP is set up to work with Roon?
There are a variety of requests for different music services, but certain integration requirements exist and must be met prior to implementation.
RP was previously solely listener supported, and these deals are kind of a recent thing. Wouldn't hurt for you to reach out to RP and see if they are interested in working with Roon. RP will communicate / respond by email.