I had done this:
Stopped Roonserver, copied the database off
Added another watched directory and did a lot of duplicate analysis and book-keeping to clean up my library
Deleted the Roonserver database and copied the previous snapshot back
Copied a few files to the watched library
A few of these caused some dupes anyway, so I deleted a few of those
The result is that some albums (the new ones) have scrambled images. And when I go in to edit the album data fields, it shows a complete mess: the album shows one image in the main page, and in the editor it offers two other ones among the known images, the one in the main page is not even known in the database.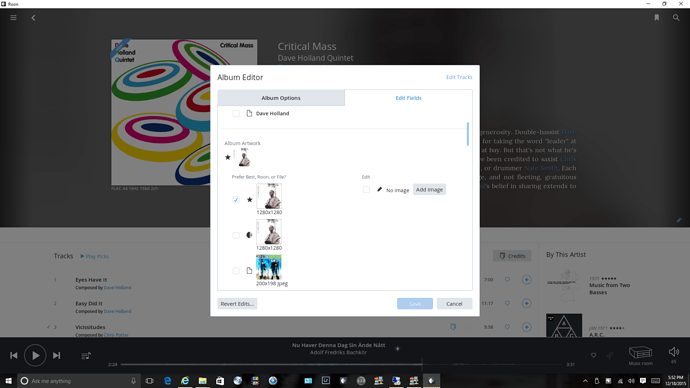 And this is fairly common among the recently added albums, not only the ones that participated in the dupe cleanup. Look at the fourth album in the third row, Modern Times by Bob Dylan: the image is a Gaby Moreno album. Lots of errors in this page, and when I open any album it shows that same behavior in the editor.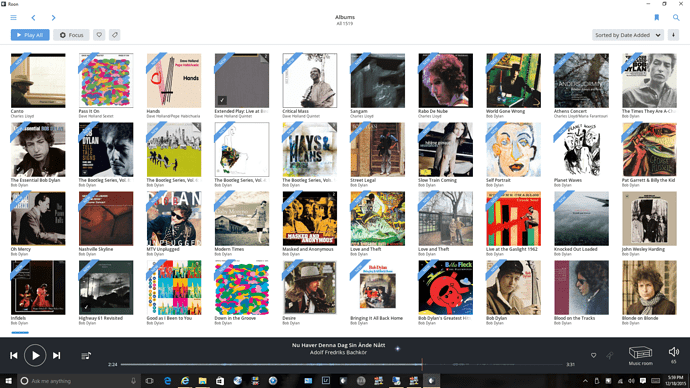 Look carefully here: the Gaby Moreno cover that was used in the browser is listed, and another unrelated cover is listed, but the main album page shows the correct cover.