I wanted to listen to a particular album, so I searched for the artist, and was surprised to see only one album by them (I have two).
I read through the forums, and made sure I have the "display hidden albums" enabled, and I tried removing the albums from the disk, replacing them, then rescanning. The missing album still does not appear.
This screenshot shows the search term, the enclosing folder (structured/managed by iTunes), and the two albums and tracks that are present.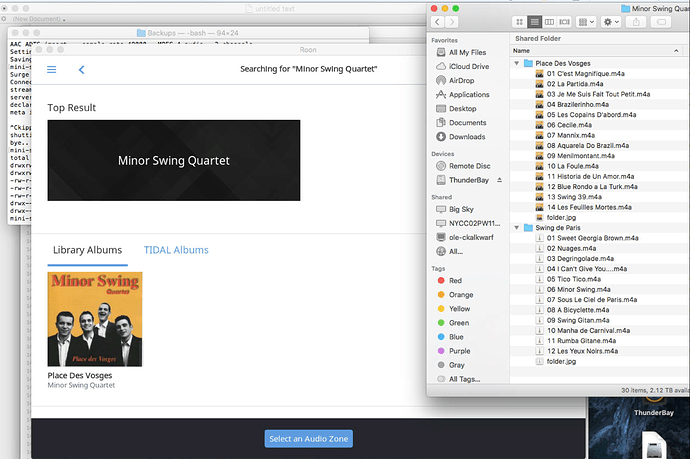 Advice, please?