Setup:
Core machine: Mac mini (end 2014) 10.15.7 (Catalina), 8GB, 1TB
Library is located on QNAP NAS via SMB
1 Roon endpoint: DAC (Cambridge Audio DacMagic) > NAD amplifier
Description Of Issue
My Roon is always scanning (blue wheel keeps spinning), I think that's why I have some regular short audio disruptions during playback…
Not sure what to do here, here's a screenshot when I click on the blue wheel.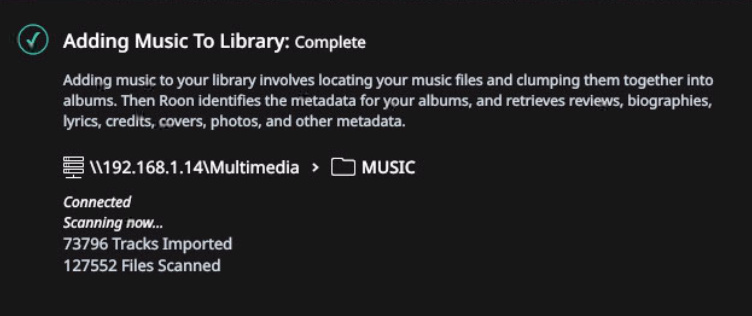 Please help, I miss my Roon! Thanks!