In the past, I've flawless used Roon (core on iMac) to play files to my Weiss DAC501, including large DSF Audio files. The audio files are stored on my Synology NAS DS218.
Then, last week, I upgraded the iMac to Big Sur 11.0.1. (I am not aware of any other upgrade/change to my system.) Suddenly I get error "An audio file is loading slowly. This may indicate a performance or hardware problem."
As an example of a file that exhibits this problem, I can refer you to attached image 1; and the error displayed is in image 2.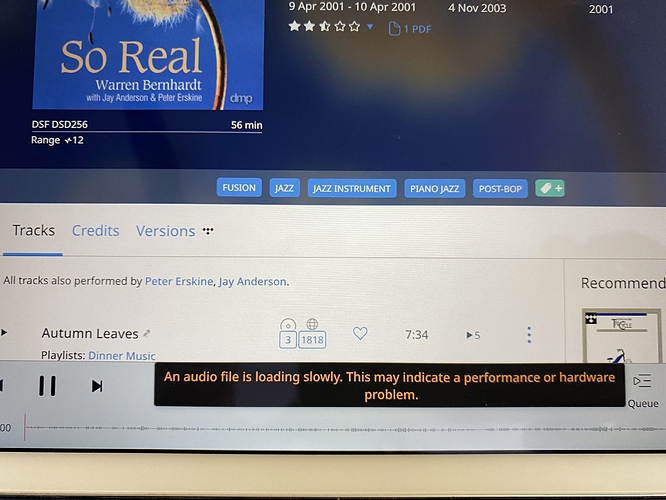 I would be grateful for your support in fixing this problem.
Peter Schindler