Hello,
I just installed today roon on my windows 10 Laptop, added Melco N1 as NAS and playing through a Lindemann Source, this works fine.
But I can´t get access with my Android devices. Neither with a Samsung Tab A ( Android 8.1) nor with my moto X ( Android 10 ) Smartphone.
My laptop with the roon core is detected from both Android devices, but there is no connection possible. ( see screenshot)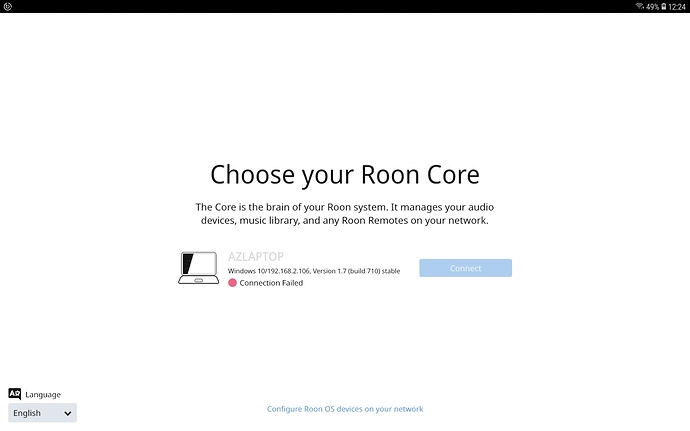 I already tried 255.255.255.255, but without sucess.
I already tried with and w/o activated firewall.
Network adress Laptop: 192.168.2.106 / Tablet 192.168.2.103
Router: Speedport W724V
Any suggestions?
Greetings
Andreas