Core Machine (Operating system/System info/Roon build number)
TEXT GOES HERE
Network Details (Including networking gear model/manufacturer and if on WiFi/Ethernet)
TEXT GOES HERE
Audio Devices (Specify what device you're using and its connection type - USB/HDMI/etc.)
TEXT GOES HERE
Description Of Issue
Hi @support still getting Android app issues on my Samsung Tab S2 and One Plus 5. When returning to the app from device being in standby I get confronted with a blank interface. I left this example on now playing but it does it on any page you leave it on.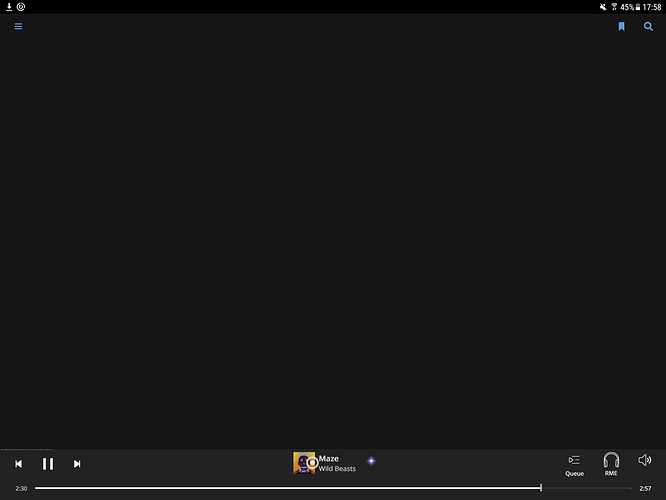 It's been doing this since the full Android refresh and I have reported this before.