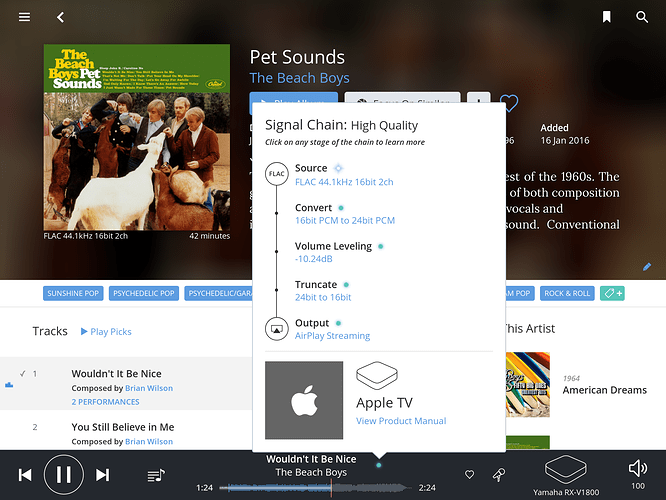 To repeat this, load the roon library set you Apple TV 4 as an enpoint, play a local track.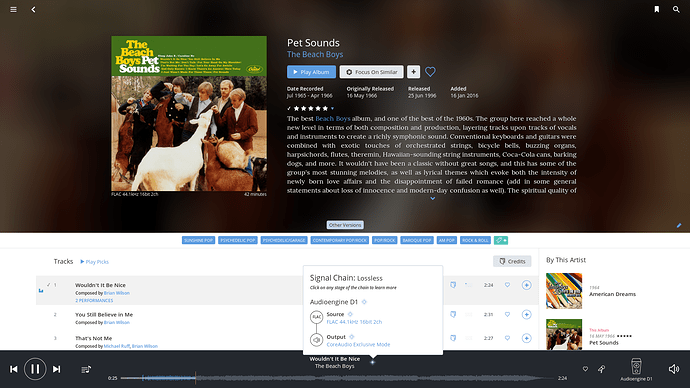 This does not happen when directly connected to the computer via USB DAC. Still, the audio timeline "scrubber" lags behind for a moment, every 5-10 seconds.
iMac (12, 1 -Mid 2011) 16GB RAM, 256GB SSD, 8TB Disk Attached Storage (RAID array)
Apple TV 4
wired cat6e Ethernet, TimeCapsule (Router), Airport Extreme (switch)
Roon and iTunes are the only applications running.