Telstra (Australia) Smart Modem Gen 2, WiFi, ExpressVPN Present but not active.
Description of Issue:
Getting the 'Roon ARC was unable to securely access your Roon Core' message.
Here's the error message:

Here's the overview of router settings: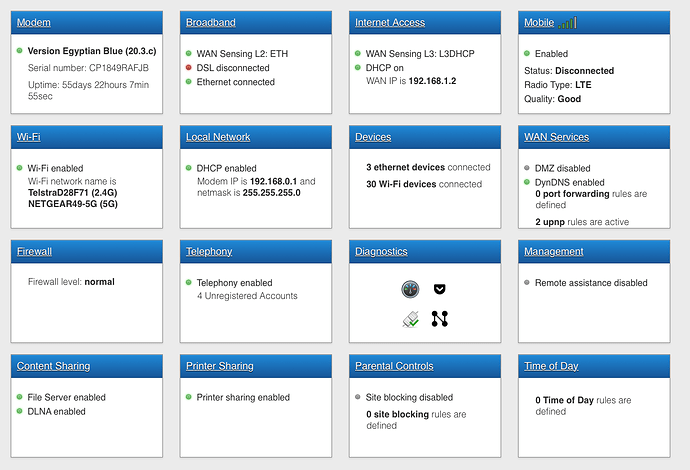 And here's the specific UPnP page.

I'm hoping this will be trivial for someone with a knowledge of networking to troubleshoot.