Been messing with the network setup for a while now and it won't work.
Is this a waste of time, as I can see that my internal WAN address in the router is not identical to the WAN IP I get on e.g. myip.com
Does ARC only work with static IP?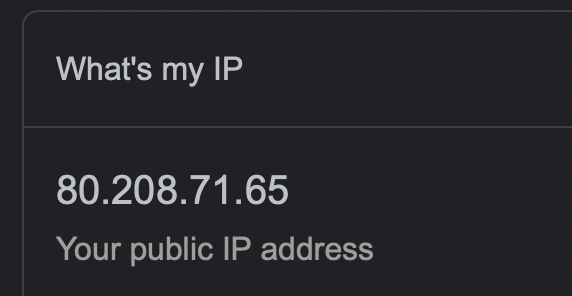 Roon gives me this error message
{
"connectivity": {"status":"NetworkError","status_code":504,"error":"error: Error: ETIMEDOUT, response code: undefined, body: undefined connected? undefined"},
"external_ip": {"actual_external_ip":"80.208.71.65","router_external_ip":null},
"natpmp_autoconfig": {"status":"NotFound"},
"upnp_autoconfig": {"status":"NotFound"}
}
UPNP is disabled and manual port forwarding is set up