Hi Roon Team,
I'd like to report a visual glitch in ARC that exists in the current 1.0.4 and the previous version.
Go to "My Library" screen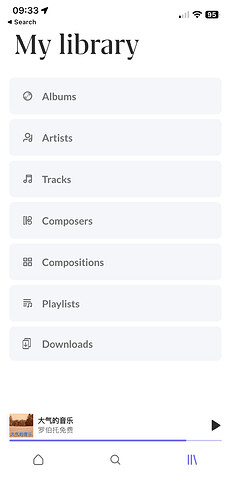 Click on Albums
Click on the Filter Icon on the top right
Click on the back arrow to navigate back to the Library
Now in the "My Library" screen appears a back button with no function.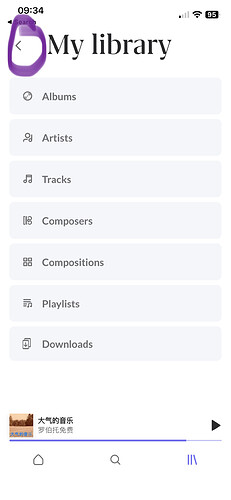 I force closed the app and retried it with every menu item in the Library.
This happens in the
Albums,
Artists,
Tracks and
Playlists views.
It doesn't happen with Composers and Compositions views.