I recently added Notorious B.I.G.'s "Ready to Die: The Remaster" to my library. Now none of his other albums that I have show up in his artist page. I can still find these albums by searching. For example, here's the album page for "Life After Death":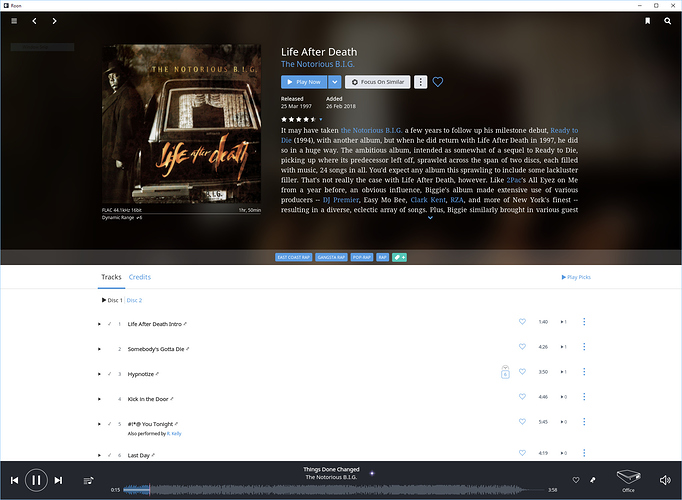 If I go to his artist page by clicking on the artist name from this album page, Life After Death doesn't show up: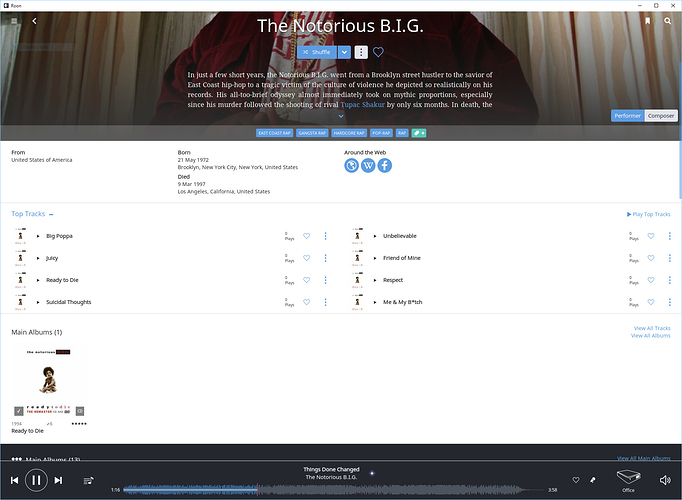 I also have his Greatest Hits album, which exhibits similar behaviour.