Just found another issue with metadata. This one concerns the poet James McPherson, also known as 'Ossian'. A number of Schubert songs are based on his poetry, for example.
His Artist page looks like this: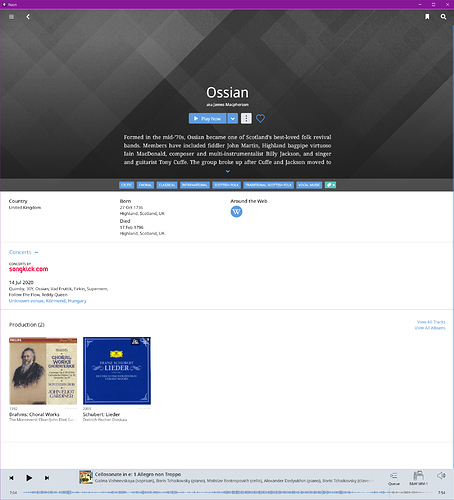 As you can see, the write-up is about an obscure (at least to me) folk band, while the birth and death dates are the correct ones for James McPherson (see [this Wiki page])(
https://en.wikipedia.org/wiki/James_Macpherson
)
Could this be cleaned up, please?