I have my core running on a NUC, to which is connected (via ethernet) a Windows PC running Roon as a remote. All used to be fine until a few nights ago.
The audio devices seem to have disappeared from Roon: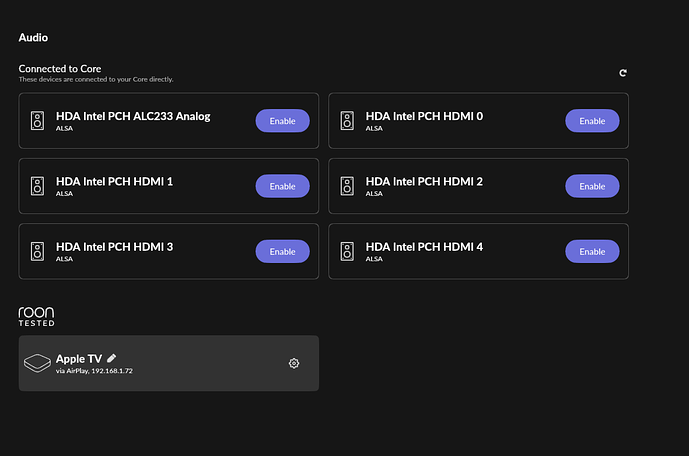 Primarily, the audio devices on the Windows PC I'm using aren't there. They are there in Windows, and sound in Windows is fine.
The only thing that has changed (I think) is that I switched ISP/router - but since this is all within the home network I don't know if that would affect things.
I can play music fine on Roon on my mobile (iOS) device.
Any help appreciated!