Continuing the discussion from Audiolense Convolution Filters in Roon [Resolved - Build 298]:
https://community.roonlabs.com/groups/support
Hi Roon,
I am trying to set a 2.2 setup with Audiolense and Roon's Convolution engine. I am not getting any sound from the subwoofers, only from the main speakers.
I did everything as described in the quoted post above, but I have 4 more config files that start with a 6 instead of a 2. So the editing as described in the quoted post above did not work, I got an error code in the Convolution window.
My setup is:
Mac (Roon Core) - USB - Motu Ultralite MK4: 1) Computer Audio 1 and 2 going to SPDIF 1 and 2 and a Weiss 202 DAC that powers the main speakers SPDIF 1 left, SPDIF 2 right); 2) Computer Audio 3 and 4 going into the Analogue outputs 3 and 4 of the Motu and then into Sub 1 (left) and Sub 2 (right).
I have attached the original cfg and Wav files (BEFORE editing as described above) plus screenshots from the routing tab of the Motu/Midi set up of my Mac (https://www.dropbox.com/sh/2e0hpqcheok06ii/AABAImNjEdiZ9hfJ8MZqBbCFa?dl=0)
Thanks for any hints
Mark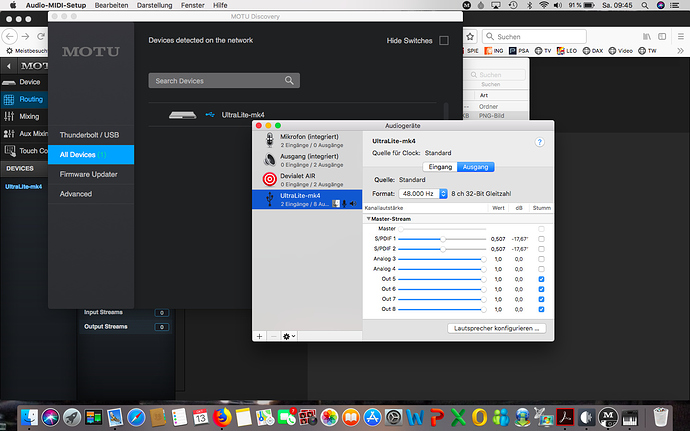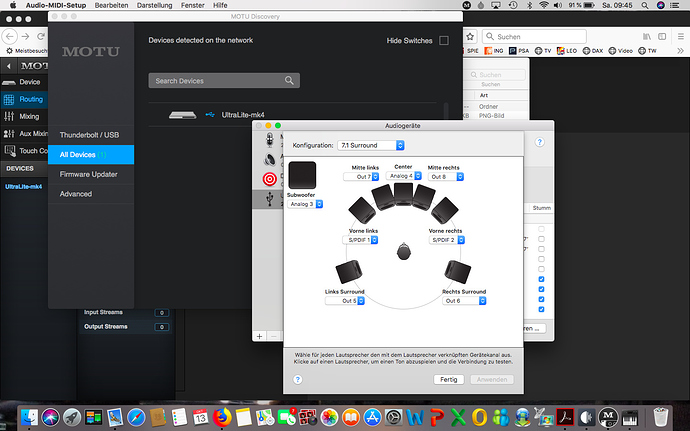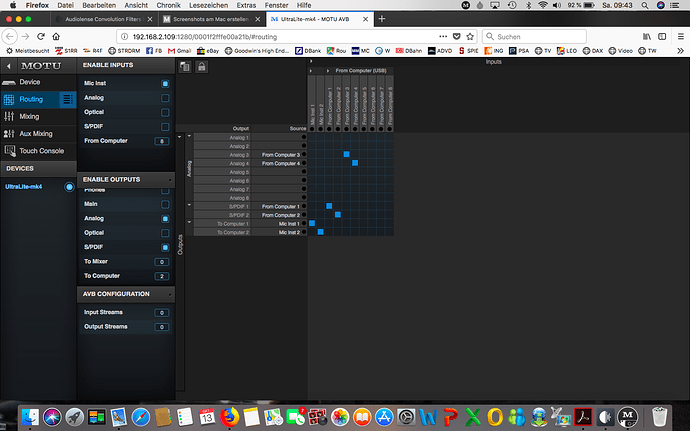 Attchments