Roon Core Machine
HP Microserver Gen8, XEON E3-1230V2, 16 GB, W10pro 21H2
Networking Gear & Setup Details
FritzBox7590, 1GB Ethernet to Core, WiFi to Clients
Connected Audio Devices
Pi4/Allo DigiOne
Number of Tracks in Library
Pretty large
Description of Issue
Backups are carried out as scheduled without any error messages. They do not seem to be accessible, though. See screenshots. Aggregated backups are larger than 120 GB.
Manual Backups do work and can be restored. A current backup is about 17 GB,
I have been running automated backup for years now without realizing there might be a problem.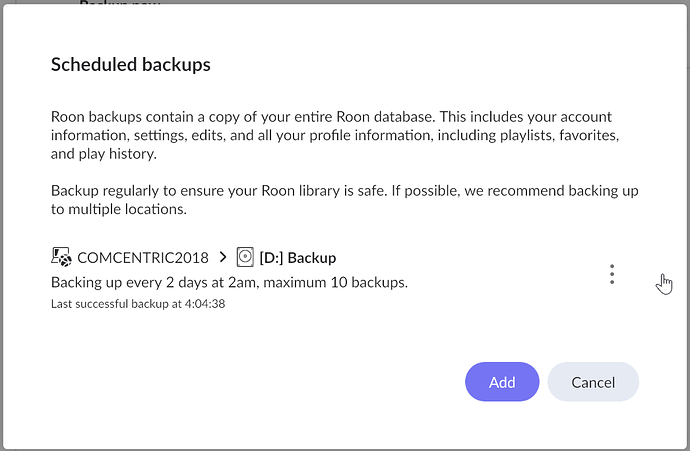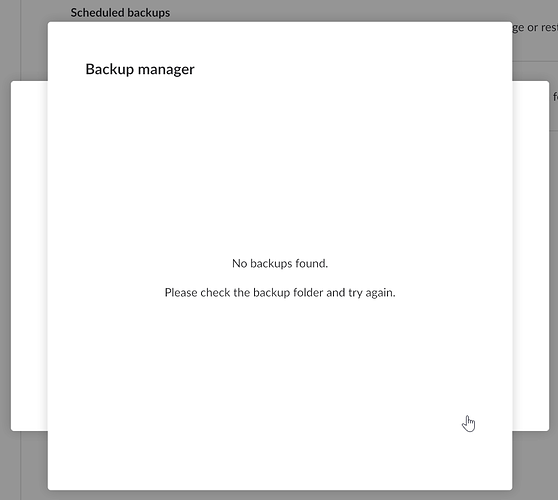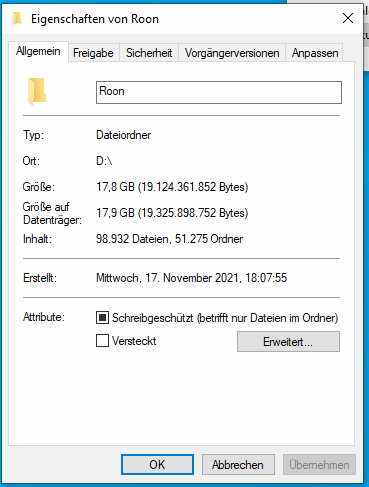 See attached screenshots.