Barber's famous Adagio for Strings was an orchestration of the 2nd movement of his String Quartet. As far as I can see they are both the same Op. 11.
Roon does not distinguish the works, even on the same disk. But I cannot force roon to use my WORK/PART tags where I distinguish the "String Quartet in B major, Op. 11" from the Adagio. So in this Sony compilation, the Adagio is correctly identified: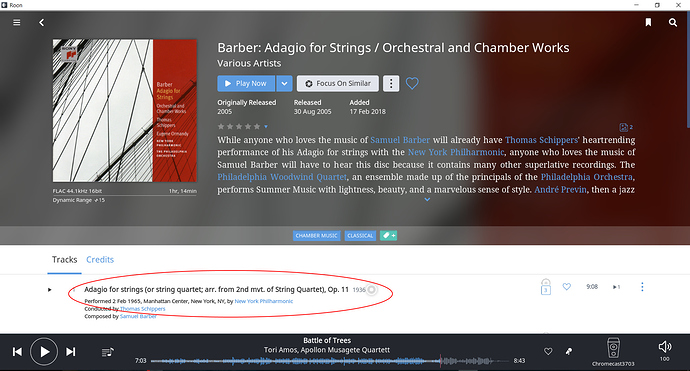 But on the same disk the String Quartet is incorrectly identified also as the Adagio: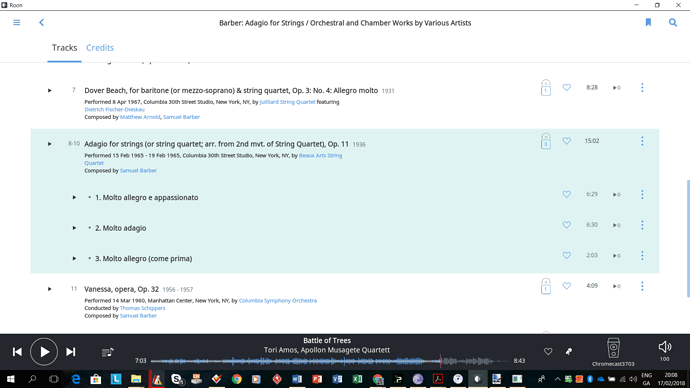 I have "preferred file" for multi-part grouping but roon still overwrites my Quartet title tag with an Adagio title. Why is roon not using my tags?