Roon has a adjustable buffering system range from 5ms to 500ms in Roon ROCK.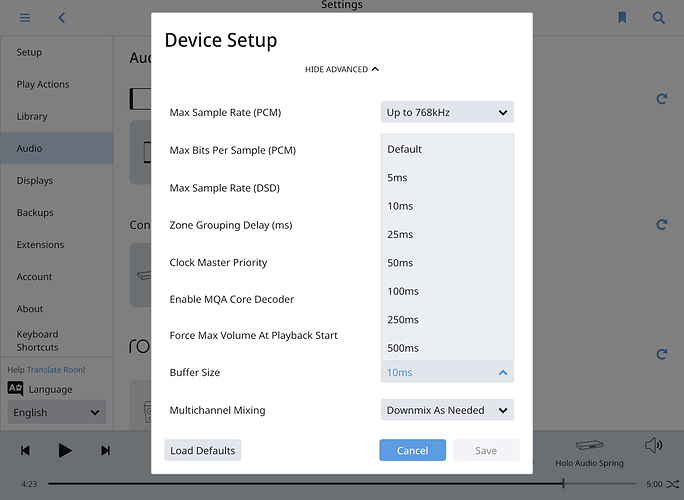 I'm using Holo Audio Spring DAC connected via USB. I set to minimum 5ms buffering and I hear some dropouts but when I increased to 10ms, all dropouts are gone. From there, I compared the SQ between 10ms and the maximum 500ms. There's a appreciable different; the 10ms sounds more 'sparkle' and more 'air' especially in the highs. The 'default' setting doesn't sound as good as the 10ms (presuming the default setting is around ~250ms)
My take is try to set the minimum buffering before you can hear some dropouts and increase by a factor of 1. My setting of 10ms goes very well with Holo Audio Spring DAC, other DACs may need different settings. Try this simple experiment if you are using Roon ROCK. If you running Roon using Windows, try to set the buffering at the DAC software drivers.