When a multi-movement composition is on the queue, one can click on the album cover to jump to the album page:
Once on the album page, the composition used to be highlighted in its entirety (all movements). In 1.8, only the first movement is highlighted (regardless of which movement is playing).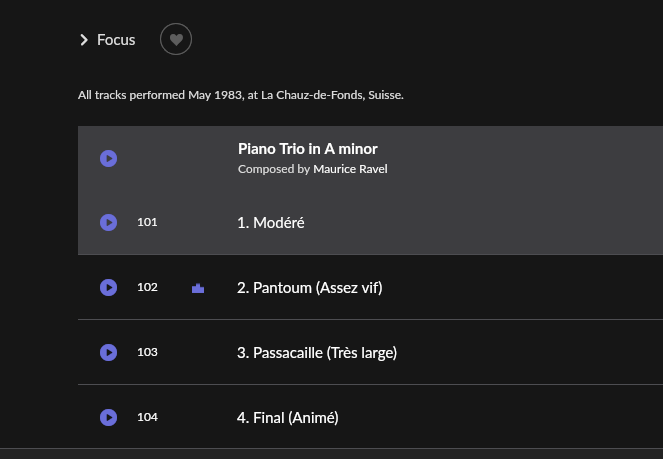 Largely a fit-and-finish issue, but I thought I'd log it for @support's reference. BTW this happens with both local and Qobuz albums.