I added this album to my library from Qobuz a few days ago, it appears and adds but won't play. Plays ok in Tidal. Oh, well, it's new.
Today, I found another version on Quboz, also 24/96, added it, plays fine.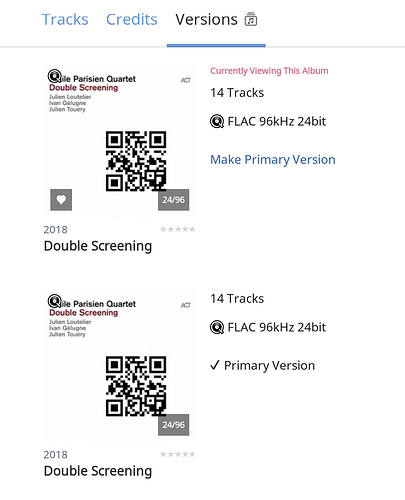 So either the links got confused, or maybe it was originally in the catalog but not yet playable and then the status in Roon's database didn't get updated.
I have a few other albums from the same days with non-Playing status, I will investigate if they also have good versions.
@support I have left the bad albumin my database if you w@nt to troubleshoot.