This issue has just surfaced after weeks of trouble-free use - after applying the build 247 update.
All 24bit files are being truncated to 16bit - whether local or TIDAL.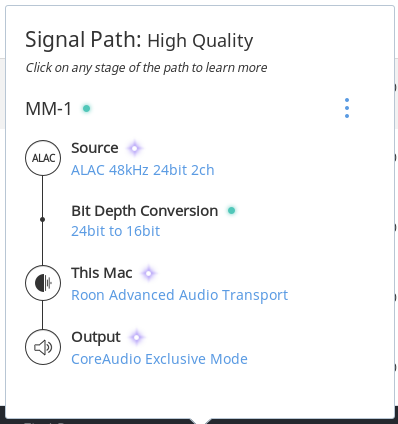 My setup:
Roon Server (247) running on ROCK
Roon (247) running on MacBook Air (Sierra 10.12.6)
B&W MM-1 speakers attached via USB to the MacBook.
Please let me know what further info you need to investigate futher.
Thanks, Simon