Updated no issues with update. Let's see what happens. Remote does seem snappier again. Will feedback after some proper usage.
The core and two remotes were properly installed under Window 10 and Linux Manjaro. MacBook Pro 2009 is now also installed. All versions deliver spontaneously selected music and can be navigated.
The core was additionally challenged by having to play,add and identify music. It does this reliably so far. Even if the remote and the core are on the same Linux device.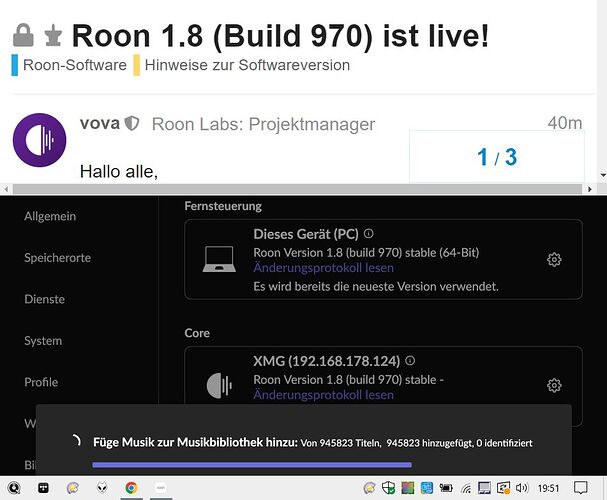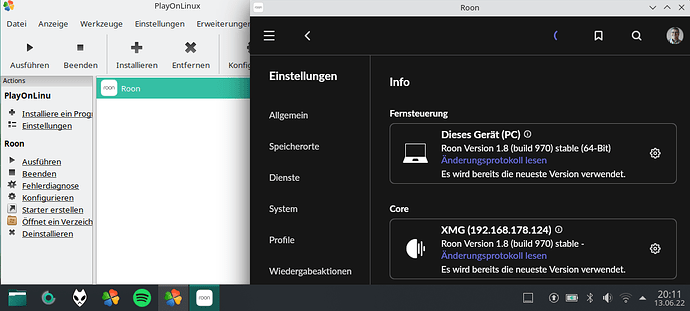 Update went smooth in all my macOS, Windows, iOS and iPadOS remotes. Also in my Roon ROCK Core. I did reboot my Roon ROCK Core twice just in case. I will report if any of the 952 bugs show up, hopefully not.
I have an odd "::ffff:" prepended to Core's I.P on my iPhone 12. I deleted Remote from my iPhone, and after a Reinstall, it was gone. However, as soon as I changed to "Dark theme", the "::ffff:" returned, for both the Dark and Light theme. And Windows 10 remote keeps locking up/quitting. Ug. Never had these issues before the last few updates (I don't care about the ":ffff:". I'm sure that's an easy fix).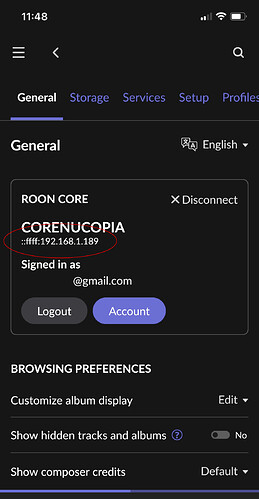 Same for me regarding the "::ffff." showing up in my iOS devices. No problems with Windows remotes, though.
Core and client updates on a Mac mini M1 seem to have gone well, but I also have ::ffff: prepended to the core's url on my iPhone SE 2020.
Same for me on my iOS devices, IPv4 Core address is prefaced by "::ffff:"
Look here for some explanation…
My iPhone 12 mini running 952 is also showing the "::ffff." So I think this is related to the Roon Core 970 update and not to the iOS Roon version installed in your iPhone.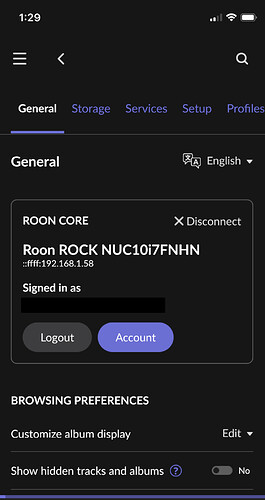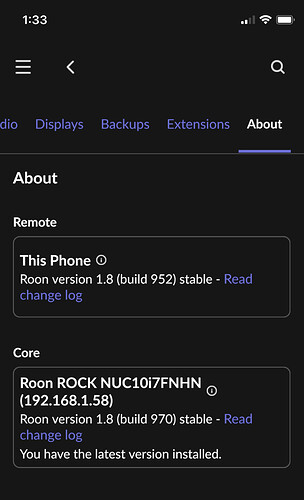 @Enrico_Castagnetti , thanks for confirming. I'm not going to bother guessing at the root cause nor look on stackoverflow. Roon programmers will sort this out. Cheers.
Thank you @Andreas_Philipp1, I am running dual-IP versions on my LAN, this is very helpful as I have not seen this before.
That's an IPv6 representation of an IPv4 address…
To get this most important aspect right out of the way:
I have updated Core and Remotes, and to me it seems as if on one ear the sound of the new release was markedly better, while on the other side it sounds just as before. What I can say with complete certainty is that it doesn't sound worse than the release before…
Has a veil been lifted?

It's been an evil lifted here…
Each release lifts so many veils I have enough material to make a pair of curtains…
Just wanted to offer a sincere vote of thanks to Roon staff and engineers for their efforts in resolving the v952 issues. I can well imagine that there have been a few barrels of midnight oil burned over the past couple of weeks!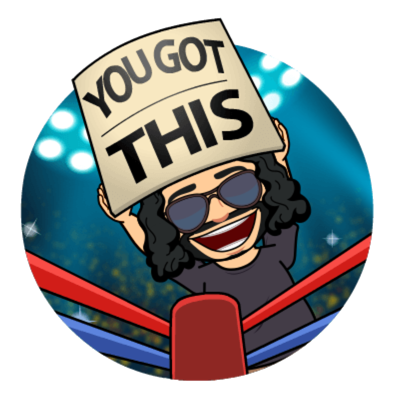 Just happened to make investigations why Roon was working so bad during last month… (no speed at all, not playing after hitting play, cannot find roon server, etc). Then I saw this update! Now all solved and potentially a better speed than ever before. Very good, thanks for solving the bug Roon